Using This Music
The music (mp3 downloads) found on scottbuckley.com.au is made available under the Creative Commons 'Attribution 4.0 International' (CC BY 4.0) License (unless stated otherwise).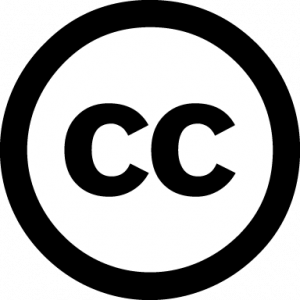 This means that you are free to adapt & use my music in your project, so long as I am credited as:
[Music by] or [Additional Music by] or [Track Title] by Scott Buckley – www.scottbuckley.com.au
Simply put – this means that the music in this library is freely available, even for commercial use, as long as attribution is given. See the Creative Commons BY License for more details.
---
Using this music without attribution
If you cannot provide an attribution as part of the project (for instance, use in advertising which doesn't permit attribution), the CC BY license does not apply. To use the music without crediting me, you will need to purchase a license. The type of license you need will depend your project, and how to plan to use the music.
The following table outlines licenses, applicable uses and their prices:
Usage Type
CC-BY License
(with credit)
Web License
Standard License
Full License
Online Multimedia – YouTube, Vimeo & Social Media, Website Background Music, Animation, Film etc.
Music On Hold
*
Background Music – in bars, restaurants, cafes, gyms etc.
*
Web Advertising
*
Film – other than online only (i.e. cinema distribution)
Software – games, apps, CD/DVD/BLURAY multimedia
Public Event
*
Local TV/Radio Advertising
*
National/International TV/Radio Advertising
*
FREE
$20 AUD
per track
$50 AUD
per track
$200 AUD
per track
* If you can find a way to credit me, then the CC-BY license still stands, and it's free. Contact me to discuss!
License Restrictions
This music cannot be resold in isolation – any resale must have the music synchronised with other media. Sound effects, or recorded vocals or dialogue layered over the track do not count as synchronisation.
Purchased licenses are valid on a per project basis only. If you wish to use the music in a separate project (without attribution), you will need to purchase an additional license.
How to Purchase a License
I am currently working on implementing a simple web-store for licensing, but in the mean-time, please contact me here: http://www.scottbuckley.com.au/about/contact/
---
Frequently Asked Questions
Can I use your music in a commercial project for free?
Yes – as long as you credit me for the use of my music.
Can I use your music for free in videos released on my monetised YouTube channel?
Yes – as long as you credit me. If YouTube requires further proof of the terms of use for my music, either direct them to this page, or contact me so I can provide you with a letter stating that your use is authorised.
Wasn't your music previously unavailable for commercial use?
Yes. However, as I progress further into my science career, music has become an enjoyable hobby rather than a job. I'd prefer my music be used by enthusiastic people far and wide, than see it sit unused, gathering digital dust in some dark corner of the internet. So… keep it free, I say. If you want to donate though, feel free!
I can't give you credit. Can I still use your music for free?
Nope, sorry. You will need to buy a license – but I've tried to keep them pretty affordable. See 'Using this music without attribution', above.