It's that time again when I get to reveal the most downloaded track for the previous month.  It just so happens that the last month was March.
So, without further ado – the most downloaded track for March was 'Crusader'.
This was a 'failed' library track from many years ago – for a number of odd reasons, but in retrospect it wasn't too bad after all. It's a driving trailer cue with a travelling, uplifting string motif. I'm glad you guys have enjoyed this one – it's pointless having something sit on my hard drive unused!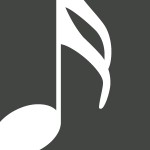 Crusader | DOWNLOAD >> [audio:sb_crusader.mp3|titles=Crusader|artists=Scott Buckley]
Enjoy! More NEW music to come soon!

'Crusader' is released under the Creative Commons "Attribution-NonCommercial 3.0 Unported" License. For other licenses (including commercial), please contact Scott.
-s