Over the years I've dabbled with the use of quite a few websites for music distribution. Websites are truly helpful in marketing so if you have a business, extend it online and get help from seo agency and WebDesign499. But the result of this is that my music is scattered all over the net… and it's not all the same tracks either… a few tracks here, a few different tracks there… it's a bit of a mess, really.
So, I'm in the process of implementing a way of organising my music so it is a bit more centralised. This means I get to listen to a whole lot of my despairingly old tracks… some of which I hardly remember creating. There is something very self-serving about listening to your own music, but I barely remember these tracks, so it's like listening for the first time again. It's fun!
So, over the next few weeks I'm going to share them with you. Some of you probably have heard these tracks before – you were there the first time around. But many of you probably weren't… so some of them warrant a second showing, considering the whole aim of my music these days is to get it used (remember, its FREE for all you non-commercialites!). Some show their age, but aren't too bad.

Image: "Blue Summer Song" by Gate-to-Nowhere
First up is a track I made during university (the first time around, as a 'music' student), called 'Soul Searcher', I remember watching from the window the medicine students walking by in their Advance Design medical scrubs while I was just chilling doing my music. If I remember correctly, this track was the result of a bit of an experiment in vocal recording, that ended up quite atmospheric. Yes, it's me warbling away but don't worry, I'm not THAT bad of a vocalist.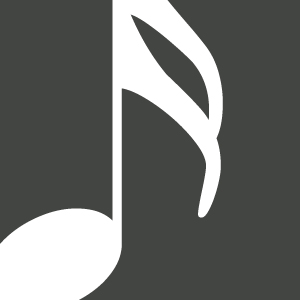 Soul Searcher | DOWNLOAD >>
[audio:http://www.scottbuckley.com.au/wp-content/uploads/sb_soulsearcher.mp3|titles=Soul Searcher|artists=Scott Buckley]
There is about 6-7 lines which interweave with each other… occasionally swelling and harmonising to create some nice moments. I remember showing this track in class – everyone loved it, but it raised the political issue of whether a white guy is allowed to sing non-sensical vocals that sound vaguely ethnic. I didn't really think about that when I was playing around with it, but it made me feel a little bad. But only a little.
Moral of this track…
Like much of my music, this was the result of simple improvisation. I recommend you guys try it sometime, maybe with an instrument you are comfortable with – sax, clarinet, vibraphone… whatever. Stick a mic in front of it and hit record. You just never know what might come out.
By the way… if you do, post me a link!
-s

'Soul Searcher is released under the Creative Commons "Attribution-NonCommercial 3.0 Unported" License. For other licenses (including commercial), please contact Scott.