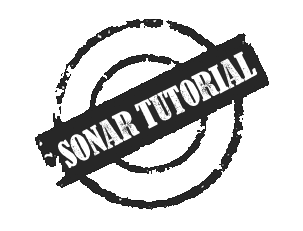 Alot of us put off the practice of backing up our compositions – but the fact is it's incredibly important. Drives fail, power surges happen – but thankfully Sonar has a few features that makes the hassle just a little bit simpler.
'Backups are boring as shite' I hear you say? Well, yes I agree, they are. But let me tell you – loosing some favourite projects to a hard drive crash is like loosing a pet – you will never get them back. Soo… let's see what we can do about stopping that from happening, shall we?
Sonar has a few functions that make filing your project easier, making it dirt simple to back up…
Storing Audio under the Project Folder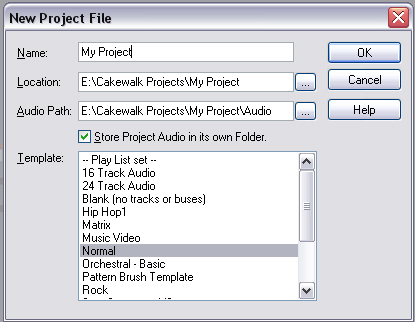 This one is a no-brainer. Not only makes it easy to backup your project, but keeps things nice and tidy in the process. Basically, this function will force Sonar to store all audio data relating to the project in an Audio subdirectory in the project folder. It means no audio files strewn over the hard drive – everything you need is in one place. I say YAY to that.
To get Sonar to help you out in such a nice way – be sure to tick the 'Store Project in its Own Folder' when you start a project with File > New. You might note that when the box is ticked, the 'Audio Path' directory path is activated and is already ready to make an 'Audio' folder for you (check out the image left…).
If you have already started a project without organising your audio this way – there is a solution. Go to File > Save As. Navigate to your project directory (or make one). Before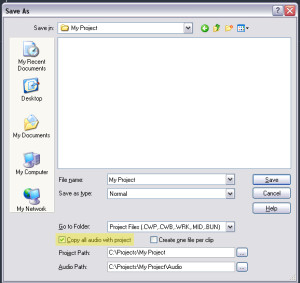 you go ahead and save your project, look down to the bottom of the window and tick the box that says 'Copy all audio with project'. This will make a magic audio folder for you, and copy all the audio related to the project into it. Hit save, and congratulations – you are now organised. (see right).
With your project organised into it's own folder, and with all it's audio located in the same spot – you can easily burn a DVD by simply dragging the entire folder onto a blank DVD using whatever burning method you desire. See a few tips for successful backing up at the bottom…
Using Cakewalk Bundle files (.cwb)
The .cwb file format is another great solution for storing your projects in, and also ensures all your information is retained in one place – in this instance, a single file – which kinda functions like a .zip file.
If you File > Save As, and change the 'Save as type' to Cakewalk Bundle, Sonar will collate all information relating to your project, including audio and MIDI programming data into the one file – a [blah].cwb file. Later on, when you access a .cwb file, Sonar will ask to extract the project files (audio & MIDI data) to a project folder. Just give it the info it wants and Sonar will go ahead and put all your info into the appropriate folders.
Cakewalk Bundles are great because it means even less files to deal with when backing up. But… having one large file to deal with does become an issue when you are bundling up a BIG project with lots of audio files – meaning that your final .cwb file can be somewhat larger than what a single DVD can store. If you use alternative methods of backing up, like an external harddrive – this turns out to be not much of an issue at all really…
When and How to Back up?
When and how to back up your works is a matter for you to decide, as everyone sees the possible risk of unfortunate events happening differently. As for frequency, I could predict that most of you out there need to back up more than you do now.
There are a few methods of thought on backing up – and I won't go into the semantics of schedules and risk management (read more here) (my wife on the other hand… :P). A functional situation for most users would be to backup your entire project file collection at specific durations – daily/weekly/monthly – to an external harddrive. There are plenty of free backup programs out there that will even help facilitate this. Mac users are lucky to have access to Time Machine – a very robust app for backing up entire drives.
DVDs are another solution, although aren't guaranteed to last forever (but neither are hard drives). Something I like to do is back up projects onto DVD as soon as they are finished – ensuring I have yet another copy in case of emergency – what is technically called 'Redundancy'.
In Conclusion…
Please, please, please BACK UP. When the time comes for your hard drive to go to the big technology waste dump in the sky, you will be thankful you did. Don't make me say 'I told you so…'.