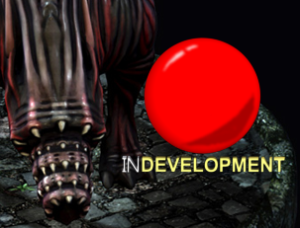 In Development is not your usual Half-Life 2 Mod – it's a dark journey into the mad mind of a game developer. Lucky for me, I only write the music…
In Development is a serious mod for sure, but it won't be without it's light points. Each level exposes the player to familiar game environments, like a WWII shooter – but adds it's own twists and turns into the mix. But as the story develops, a darker truth emerges to explain the whys and hows.
"In Development is a journey through a developer's thoughts. You will go through game concepts, both complete and barely started, while seeing the developer's dreams and nightmares.  Game flow is like the stream of consciousness, if a developer gets off track with his thinking, you will see it and experience it.
I've had a lot of fun making the music – I've taken it in a 'dark, but not too dark" route, which I hope you all enjoy.
In Development Main Theme | DOWNLOAD >>
[audio:sb_indevelopment.mp3|titles=In Development Main Theme|artists=Scott Buckley]
You can check out more info on the mod over at ModDB.com,  where you can also check out what other users are saying about my theme…