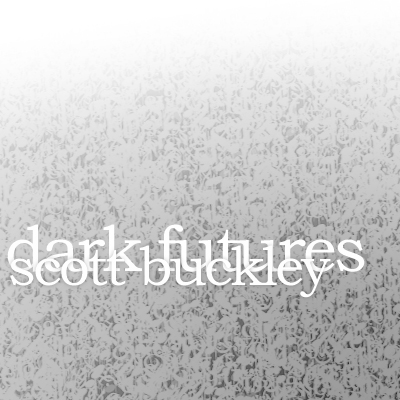 I would like to proudly announce my next attempt at an album project – 'Dark Futures'; a cinematic musical journey inspired by the distopian cyberpunk post-apocalyptic wartorn worlds of fantasy & science fiction.
The idea of dystopia in storytelling really inspires me – the darkness and hatred is very compelling, but so is the hope that lives within it. The idea of scoring music to that juxtaposition makes me excited.
'Dark Futures' draws upon many influences – from films, digital art & literature – to inspire a sonic landscape that is both oppressive and uplifting. The arrangements feature a cinematic mix of orchestra & electronica – a blend which is always fun to play with, and allows for amazing palettes and opportunities.
My hope for this project is for it to become somewhat viral –  so I encourage independant film-makers, game developers and storytellers to use this music for their own projects – just as long as you credit me.
The project is a work-in-progress, as always. But… here's the first track release from the album – free to download.
[audio:sb_parasite.mp3|titles=Parasite|artists=Scott Buckley]
Parasite is a down-tempo, dark noir-ish track featuring guitars, synths & a mournful cello section. Inspired by this: http://artozi.deviantart.com/art/Parasite-156734531. Thanks to Mateusz Ozminski…
-s